Sign up today! -OUR BBQ COOKING CLASS FEATURING RIBS IS FULL. STAY TUNED FOR OUR NEXT CLASS!

Here's what people are saying about our classes!
"Very Informative- Good Presentation"- Joel
"Great Class!" - Steve
"My first class and I loved it"- Scott
"This class was great! it was very informative, but easy to understand for beginners- the ribs were incredible!"- Kelly
"Mac and Cheese was great, as was the turkey" - Mike O
"Smoked Turkey and Donuts were very good"- Daniel
"Can't wait to smoke a turkey at home!" - CJ
"Can't wait for the next class!" -Ashley
WE OFFER KNIFE SHARPENING!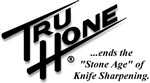 HAVE YOU TRIED OUR SPICE WALL YET? MAKE YOUR OWN PREMIUM RUB AND CREATE! OVER 60 SPICES!